ABOUT US
The SMA Group of Companies began in 1982. In addition to the UK,
we have offices in Cairo, Dubai, Houston and Ningbo.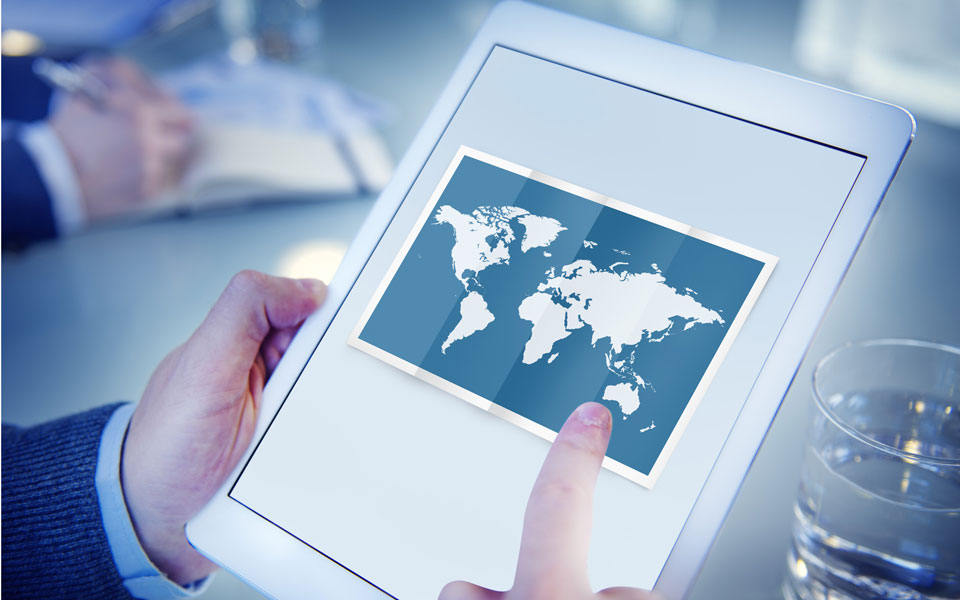 With a Worldwide network of the most reliable channels, SMA Worldwide Ltd is an independent and private company with the most experienced staff in the industry. Combined with an advanced IT backbone, SMA can offer a one-stop-shop solution for all your Courier and Logistics requirements and much more!
SMA WORLDWIDE OFFERS CUSTOMER-SPECIFIC LOGISTICS SOLUTIONS
In 2001, we spotted an immense gap in the market for a new kind of service while we were providing consultancy for a major International Courier & Logistics business and a major media company; both are global household names. We identified various challenges within their logistic operations and prepared a detailed report and action plan. However, like many very large organisations the Courier Company did not have the drive to implement the "root and branch" reform needed to streamline their business in a "Client orientated" fashion.
When SMA Worldwide Logistics was established, we started with a blank canvas and were able to design our business in a totally Client focused approach from day one. The rest, as they say, is history.
We were, and still are, able to offer clients a highly attractive and alternative solution to their logistic requirements. In doing so, we built a company that is truly "Client-centric" with a personal approach and bespoke service long since lost by the Integrators. We have also invested in the development of cutting edge software that simply cannot be matched for the service that it provides and its ease of use. The combination of traditional personal service and state of the art IT has proven a huge success and will continue to improve as we move into our 19th year of dedicated service.
SOME COMPANY VALUES
As an organisation, SMA focuses on finding solutions for our customers and take on accountability for those actions. We actively engage with our clients and personally commit to their success through the deliverance of excellent service.
We show pride in our brand and continue to value, promote and protect it. We also implement creative and innovative solutions for our customers. This is proven in the delight of our clients through the high quality of our services.
At SMA we operate with ethics and respect. We value varying styles and approaches to business ideas and degrees of experience. We believe diversity and inclusion in the workplace are essential to achieving our company goals.
SMA Worldwide continuously strive to work with a "can do" attitude, making our staff and customers alike feel valued and appreciated whilst maintaining our accomplishments. It is our beliefs and how they are put in practice that sets us apart.
We are a diverse team full of strong individuals but with one clear and common purpose – we know our business thrives or withers because of our customers.

Alex Stewart
Operations Supervisor
All our ideas and actions originate from a customer-centric approach and we aim to contribute to the success of our customers and grow as their valued and trusted partner.

Aitor Berrondo
Customer Service Manager
Quality is not just through Customer Service but all our departments. Therefore, when we think about quality, we are continuously committed to improving in everything we do.

Sam Siraj
Accounts Manager
Success in the sales process, in addition to sales skills, is highly supported by a fantastic operation, customer service and personal attention from the whole team.

Suman Shenmar
New Business Executive
MISSION
SMA's raison d'être is 100% client satisfaction. Our slogan for over 15 years has been, "Together, We Deliver A Better Business" and Together, with our company's family atmosphere and client-centric approach, we do just that.
VISION
SMA aims to be the best in its class, taking pride in doing what we're best at. Delivering a superior service at fair prices, all day, every day, so our clients can do what they're best at.
THE LIST GOES ON
SMA Worldwide Ltd is ISO9001 accredited; ISO14001 accredited; FORS Approved; Palletways Platinum Member; IATA Registered; ICAO Registered and Lloyds of London approved Insurance Providers. Through SMA Pallets Ltd and Palletways, we are also members of the RHA, FTA, APN and many more.